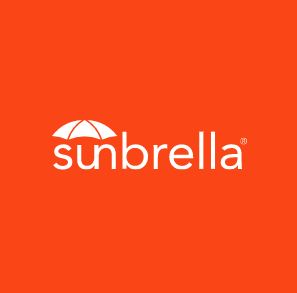 Customize Your Boat with Quilt Stitching and Sunbrella Horizon
Customize Your Boat with Quilt Stitching and Sunbrella Horizon
Your boat should be uniquely your own. With Sunbrella fabrics, it's easy to have the best-looking craft on the water. Sunbrella Marine upholstery gives you the power to make your boat a perfect reflection of your personality with coordinated patterns and colors across collections. Our friends at Canvas Designers are taking marine aesthetics to new heights with their unique method of quilt stitching.  
On Trend: Quilt Stitching
Quilt stitching is the newest trend in marine upholstery, and it seems to be one that will be here for a while. "Demand for quilted panels has trended very high over the last three years at Canvas Designers," says Mike Erickson from Canvas Designers. Adding quilting to Sunbrella Horizon cushioned surfaces on your boat lends an element of luxury.
This highly customizable detail can be found in products on the interior and exterior of boats – great for salon seating, captain's chairs, cushions, bench seating, or sun pads.  
Quilt Stitching with Sunbrella Horizon®
Canvas Designers is an industry-leader in innovative upholstery solutions for watercraft. Three-dimensional foams, pattern variety, thread colors, and embedded embroidery offer endless possibilities for you to showcase your own personal style.
Sunbrella Horizon Marine vinyl is the perfect material for unique quilt stitching. Our innovative marine vinyl provides ultra-soft seating that stands up to all the challenges of constant exposure to marine conditions. Sunbrella Horizon is weather, mold, and mildew resistant; easy-to-clean and bleach cleanable; UV and fade resistant; and resists cold-cracking and microbial pinking. 


Standout Quilt Stitch Patterns
Canvas Designers offers over 50 unique quilt stitch patterns which vary by shape and size.  
Diamond Patterns:
One very popular, traditional quilt stitch pattern is the diamond. From basic vertical diamonds in various sizes to the more detailed Bentley Double Diamond or the Bentley Custom Double Diamond, this classic shape brings a timeless style to your upholstery. 
Round Patterns:
For a more unique, modern option, select a circle or honeycomb stitch pattern. Available in a variety of sizes and combinations, there are a variety of options ranging from simple circles to intricate linework that imitates the shape of clouds.
Geometric Shapes:  
The custom possibilities are seemingly endless with Canvas Designers' unique stitch pattern options. A variety of options feature geometric patterns and shapes like the Double Hexagon, 3D Square, or the Gapped Hexagon quilt patterns.
The pattern element in your design is only limited by your imagination; any pattern that can be drawn or imagined can be sewn with their automated CNC sewing equipment. For fabricators interested in offering quilting, you can order quilted panels from Canvas Designers to incorporate in your own designs. 
Thread Creativity
One essential element to your quilt design is the thread you choose for the job. With this type of quilt stitching, the thread is exposed at the surface of the panel. The size and color of the thread has a large impact on the final look of your finished product.
Using thread that either complements or contrasts the color of the fabric allows you to achieve different design effects in your finished products. Pairing this detail with a contrasting welt design further elevates the look of your upholstered surfaces.
Quilt Stitching with Sunbrella Horizon
Elevate your craft this boating season with an upholstery refresh and consider adding quilt stitching to your Sunbrella Horizon for an eye-catching, unique detail that is sure to wow.
Browse Sunbrella Horizon options or contact Canvas Designers to learn more about their innovative quilt stitching designs.