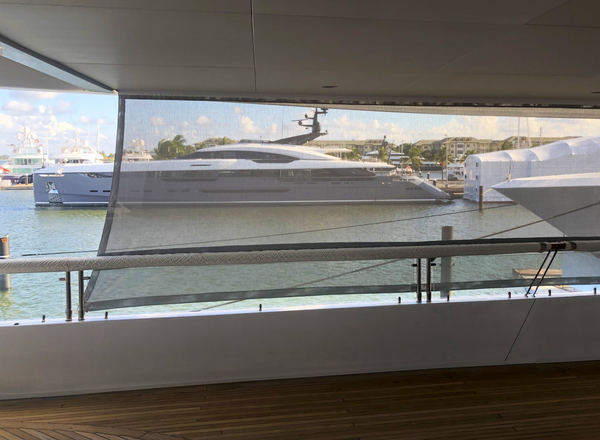 Privacy shade
Privacy shades, mask covers and windshield covers are ideal to still have your view and keep the heat out. Perfect for any pilot house or back deck application.
These exterior shades give you privacy while your boat is moored and still allow you to maintain a beautiful view. 
This will protect your dash, upholstery, carpet and curtains from damaging UV rays.