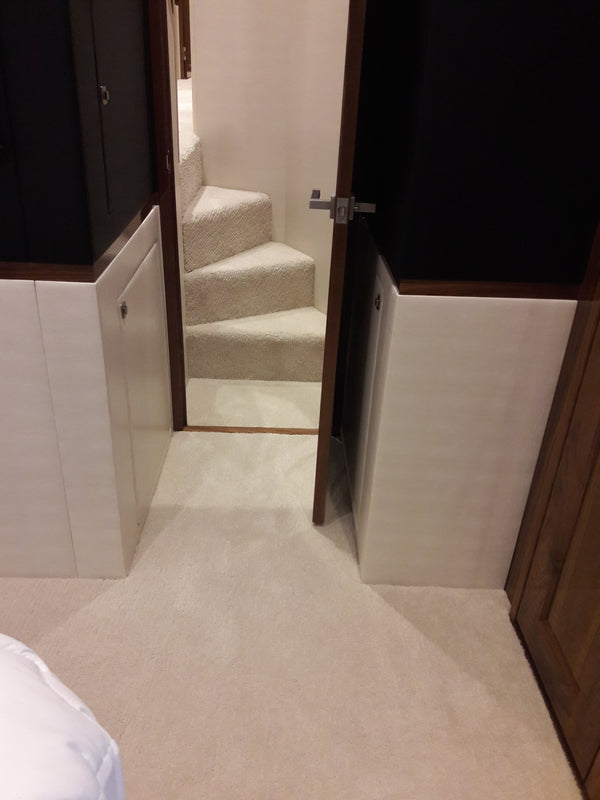 Boat Carpeting
Replace your worn-out carpet with quality carpeting and flooring. We carry products that resist wearing, fading, soil, and mold. 
Each carpet style has its own purpose and is designed to provide different comfort levels for each purpose. When deciding the type of carpet you need for your yacht, consider this:
We recommend:
Quality over price. 
The higher quality carpets have a higher initial cost upfront, but they have greater pile density and better construction, durability, and general lifespan.
Always add stain protection.
Redwine spills are inevitable and stains, dirt from outside.
This is why carper runners are always a good idea when the boat is not in use by the owner.
We suggest you get stain protection for your carpet flooring for when life happens.
We recommend using soundproofing products.
Noise traveling between adjoining spaces can be troublesome for guests in your boat's upper or lower areas.
These noise-reducing products are often used for living areas on boats in areas like salons, above bedrooms, and spaces that are effective at reducing engine noise, footfalls, chair squeaks, voices, A/V, and other noises.