Full boat cover or mooring cover
A full boat cover or mooring cover is different from a cockpit cover or tonneau cover that uses snaps to attach. A Full boat cover covers the entire boat and tightens using straps that are sown in to the cover with the straps running under the boat.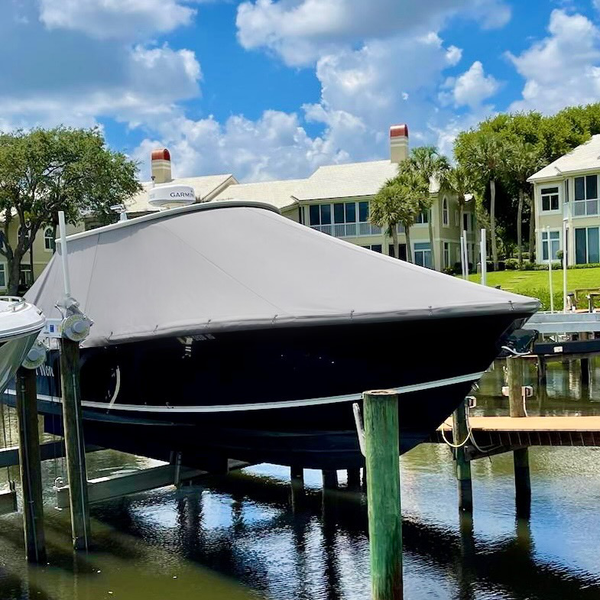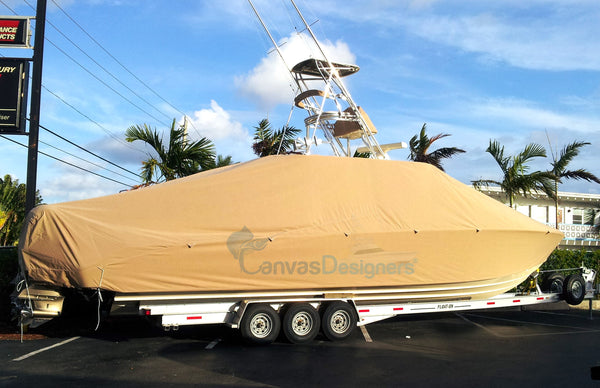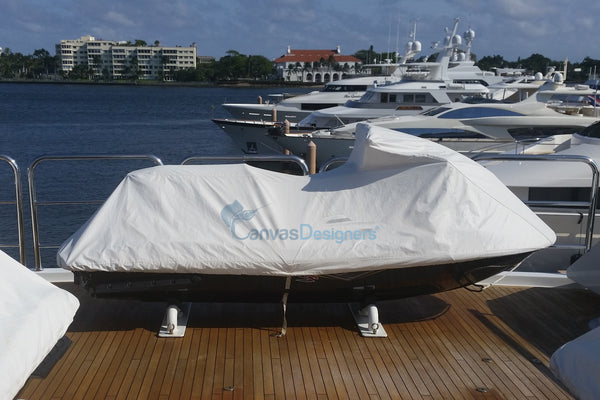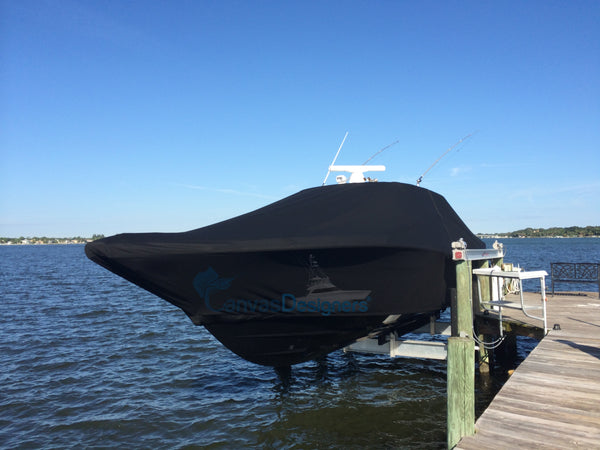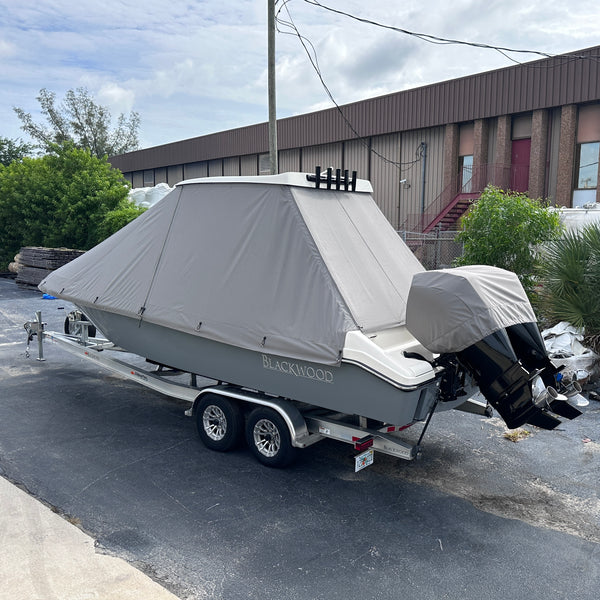 Most common applications

Best boat cover for out of season storage and for protection from UV, dirt, acid rain and general wear and tear.
Can full boat covers be used for towing ?

While a full cover is designed for protecting the boat while not in use, Canvas Designers has the capability to design covers specifically for towing.

Make sure to let your sales personnel know, you are interested in a travel cover and not a cover for storage and protection.
Are extra straps needed for towing?

Yes, extra straps will be needed to minimize movement of boat cover.