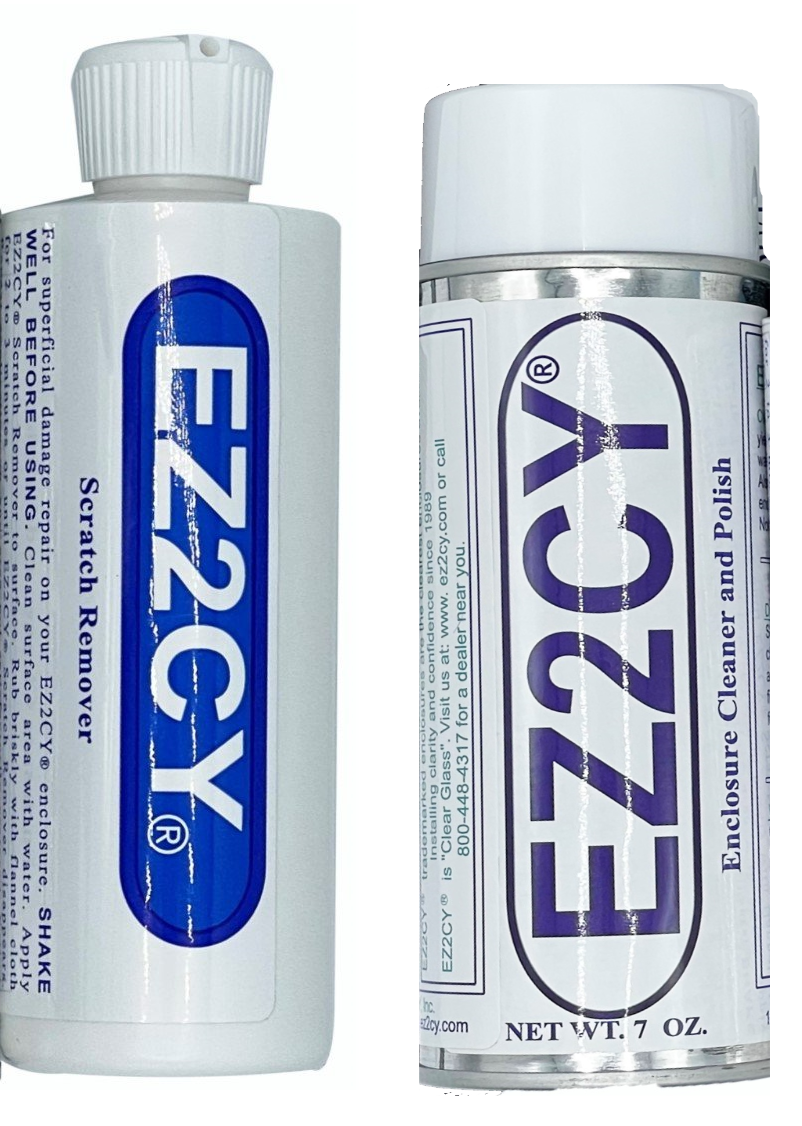 Double click image to zoom in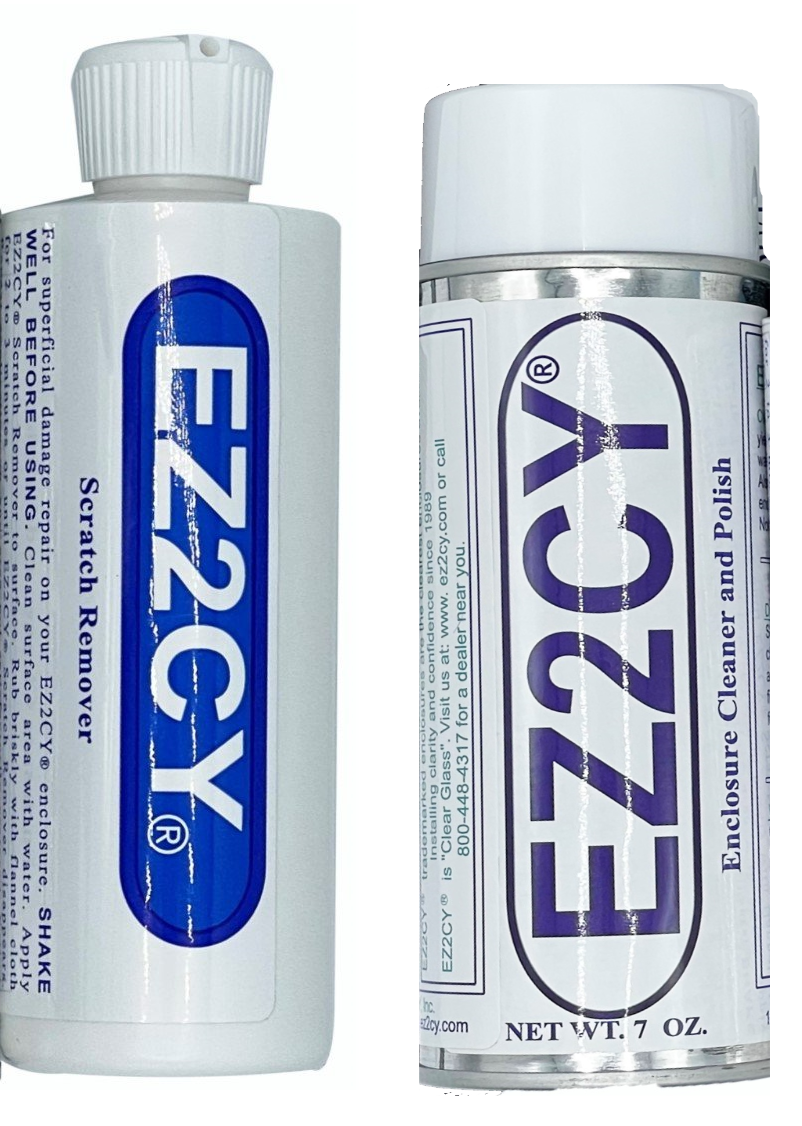 EZ2CY - Cleaner and Polish Combo
In stock! Usually ships within 24 hours.
Pickup available at
1500 Australian Avenue
Usually ready in 5+ days
View store information
Introducing the EZ2CY Cleaner and Polish Combo, the ultimate window cleaner and scratch remover in one! This kit is a must-have for protecting and maintaining your valuable enclosures. The Cleaner and Polish not only shield the patented EZ2CY ® Enclosure, but also give it a sparkling, anti-static, anti-fog, and water-shedding finish. Say goodbye to difficult future cleanings! This versatile product is also perfect for clear vinyl enclosures, plastic enclosure tracks, eyeglasses, instrument covers, hatches, and more.

The Scratch Remover is a gentle but powerful solution for eliminating scratches, dirt, and dullness. With its mild abrasive formula, this remover effectively erases surface imperfections and polishes all plastic materials. The result: superbly restored clarity with an added bonus of anti-static and anti-fog properties. Easy to use and water-soluble, excess can be effortlessly wiped away.

Discover the secret to maintaining pristine surfaces with the EZ2CY Cleaner and Polish Combo. Perfect for boat enclosures, glasses, and more.
Proper maintenance is essential. So, hurry up and upgrade your cleaning routine now!
Our on-line store is open 24/7 and we ship Monday through Friday, excluding some holidays. Orders received for products without shipping restrictions on its product page will ship 2-3 business days when received before 12:00 p.m. PST. Orders in high demand will have an estimated production time listed on its product page and will ship according to the date listed.
Mission Statement

It is the mission of Canvas Designers® to design, manufacture and deliver the consumer and our customers with the finest, high quality products, and, to lead the marine industry in innovation, design, professionalism and technologically advanced processes.

​

Through our culture, our drive and the expertise of each individual employee we are uniquely positioned to provide best in class services and products.

​

We will do this by managing our business with integrity and the highest ethical standards, while acting in a socially responsible manner with particular emphasis on the well-being of our teammates, consumers and customers.

​

We appreciate you taking the time to look at our products. It is our honor to serve the marine community since 1985.

​

If you have any comments or questions, e-mail info@canvasdesigners.com.

​

Sincerely,

​

Michael Erickson, President

Canvas Designers® Inc.