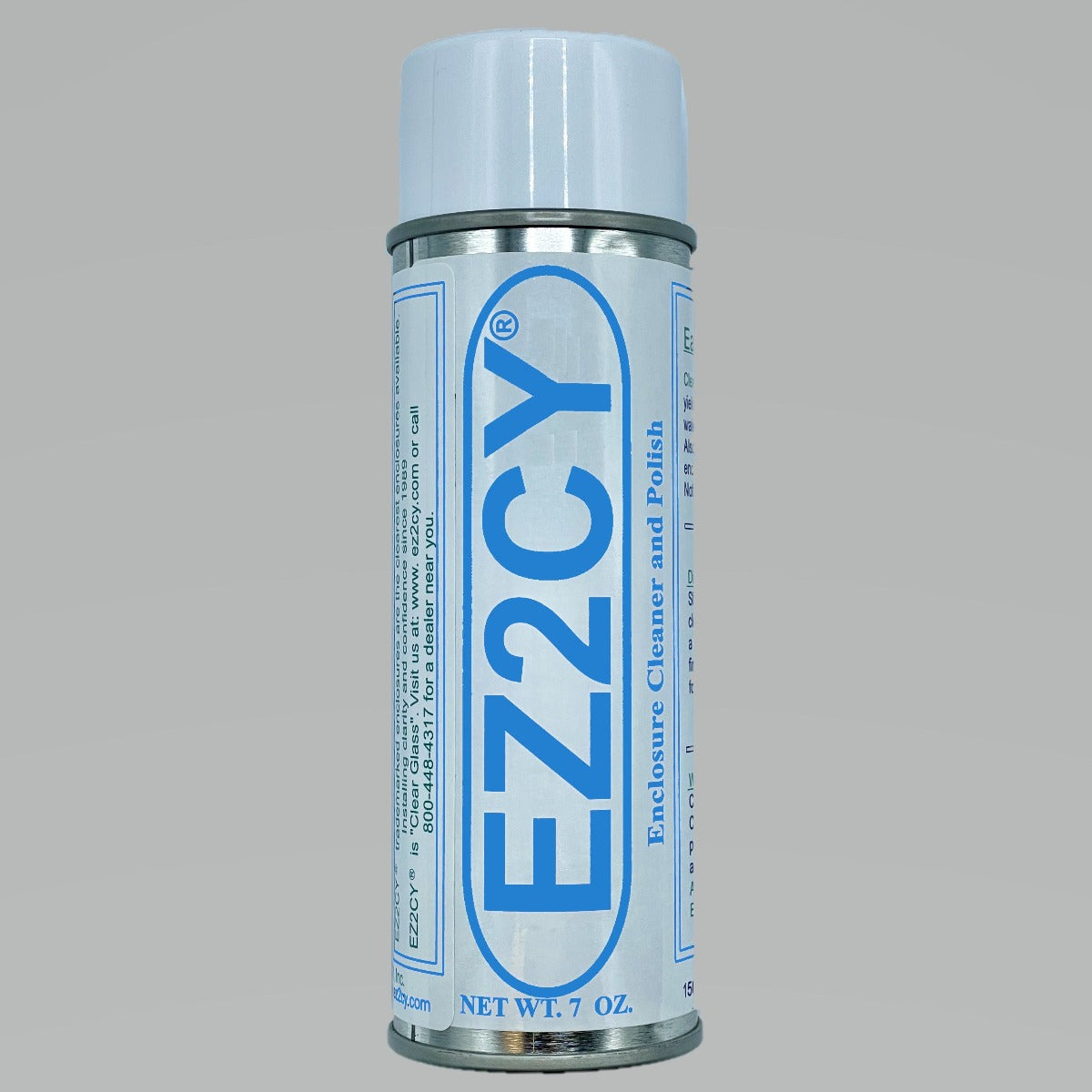 Double click image to zoom in
Key Features
Ultimate Protection:

EZ2CY Cleaner Polish offers superior protection for your EZ2CY® boat enclosure. It forms a protective layer that shields your enclosure from the elements, ensuring it remains in top condition.


Lustrous Finish:

Our product leaves your enclosure with a lustrous shine, making it look as good as new. Say goodbye to dull and hazy surfaces.

Anti-Static Properties:

The anti-static properties of our cleaner and polish reduce the attraction of dust and dirt to your enclosure, keeping it cleaner for longer.

Anti-Fog:

EZ2CY Cleaner & Polish helps prevent fogging on your enclosure, ensuring clear visibility in various weather conditions.

Water-Shed Properties:

Rain and water will bead up and roll off your enclosure, reducing water spots and keeping it crystal clear.

Versatile:

While designed for EZ2CY enclosures, our cleaner, and polish are versatile and suitable for various applications, including conventional clear vinyl enclosures, plastic enclosure tracks, eyeglasses, instrument covers, and hatches.

Scratch-Removing Capabilities:

If your enclosure has scratches or imperfections, our product can help restore its clarity, making it look new again.
Versatile Applications:
EZ2CY Cleaner & Polish isn't limited to EZ2CY® Enclosures alone. It works wonders on various surfaces commonly found on boats:
Conventional Clear Vinyl Enclosures:

Keep your entire enclosure spotless and clear.

Plastic Enclosure Tracks

: Ensure smooth operation of your enclosure with clean tracks.

Eyeglasses:

Improve your vision and keep your eyeglasses looking pristine.

Instrument Covers:

Maintain the visibility of critical instruments.

Hatches:

Enhance the functionality and aesthetics of hatches.

And More:

The versatility of EZ2CY Cleaner & Polish extends to numerous applications on your boat.
Benefits of Using an Isinglass Cleaner:
Streak-Free Shine:

Isinglass cleaning is formulated to provide streak-free results, leaving your enclosure sparkling clean.

UV Protection:

Many isinglass cleaners include UV protectants, guarding your isinglass against sun damage and yellowing.

Anti-Fog Properties:

Some cleaners offer anti-fog properties, ensuring that your view remains clear even in foggy or humid conditions.

Easy Application:

Isinglass cleaning is designed for easy application and removal, making the cleaning process quick and hassle-free.
Canvas Designers: Your Partner in Isinglass Brilliance
At Canvas Designers, we understand the importance of maintaining the clarity and longevity of your EZ2CY® boat enclosure. Our EZ2CY Cleaner & Polish is the solution you need to protect your investment. With its exceptional features and versatility, it ensures that your enclosure remains crystal clear, allowing you to enjoy uninterrupted views of the water.
Don't compromise on the clarity and protection of your boat enclosure. Choose EZ2CY Cleaner & Polish from Canvas Designers and experience the difference.
---
Frequently Asked Questions
To maintain optimal clarity, consider cleaning your isinglass after each boating excursion or, at the very least, every two weeks during the boating season.
It's advisable to use a dedicated isinglass cleaner, as household glass cleaners may contain chemicals that could harm or cloud the plastic.
Yes, using an isinglass cleaner with UV protection or applying a separate UV protectant is recommended to safeguard your isinglass from sun damage.
Absolutely. With the right products and techniques, isinglass cleaning and maintenance can be easily handled by boat owners.